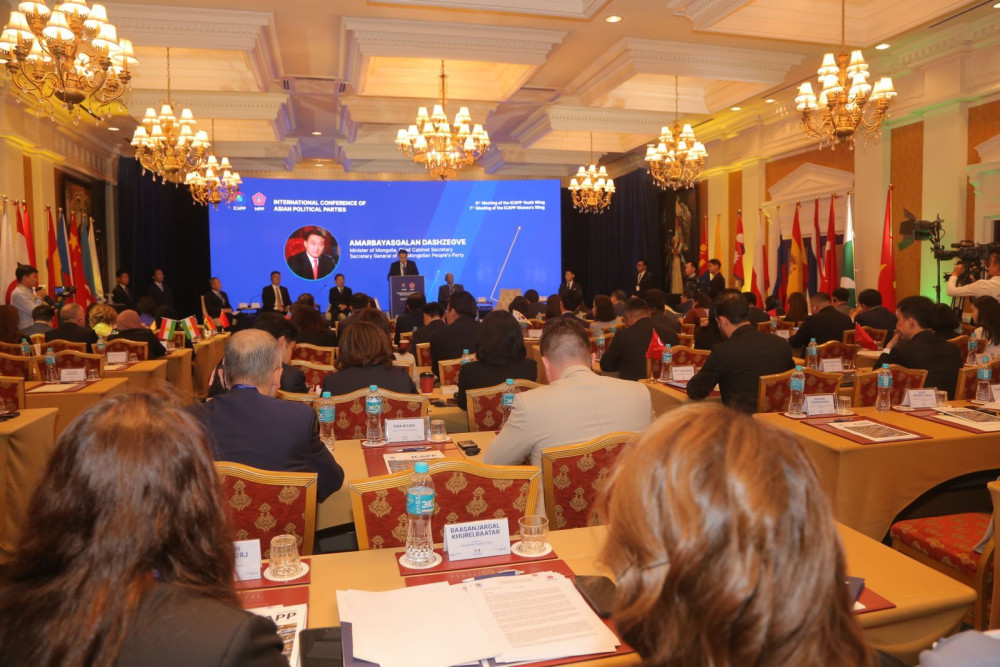 The Meetings of the International Conference of Asian Political Parties have begun
The 6th Meeting of the Youth Wing and the 7th Meeting of the Women's Wing of the International Conference of Asian Political Parties (ICAPP), the largest political party organization in Asia, are being held in Ulaanbaatar on August 4-7.
The Mongolian People's Party (MPP) is hosting these meetings, which are taking place under the pivotal theme of 'Promoting Women's Leadership to Achieve a Gender Responsive Post-Pandemic Recovery' and 'Engaging Young People in Social and Political Dialogue for Post-Pandemic Socio-Economic Progress'.
Representatives from 28 political parties across 21 countries are taking part in the event. ICAPP unites over 350 political parties from more than 50 countries across Asia. Its mission is to foster cooperation among parties with diverse political perspectives, enhance cross-country communication and mutual understanding, and stimulate regional collaboration among political parties.
The ICAPP, headquartered in Seoul, South Korea, is noted for bringing together political parties of all political ideologies. The MPP has actively participated in the organization's activities since then, and has been an elected member of its Standing Committee since 2013.
During his visit to Mongolia in June 2019, the Secretary-General of ICAPP, Park Ro Byug, held discussions with Amarbayasgalan Dashzegve, the Secretary-General of the MPP. In these talks, an initiative was proposed to host the ICAPP Youth and Women's Wing meetings in Mongolia in April 2020. This proposal received approval at the 33rd meeting of ICAPP's Standing Committee, which took place in Malaysia on December 13, 2019. The right to host these meetings is awarded by ICAPP based on adherence to specific requirements and criteria. As such, Mongolia and the MPP secured the hosting rights for this meeting.
---